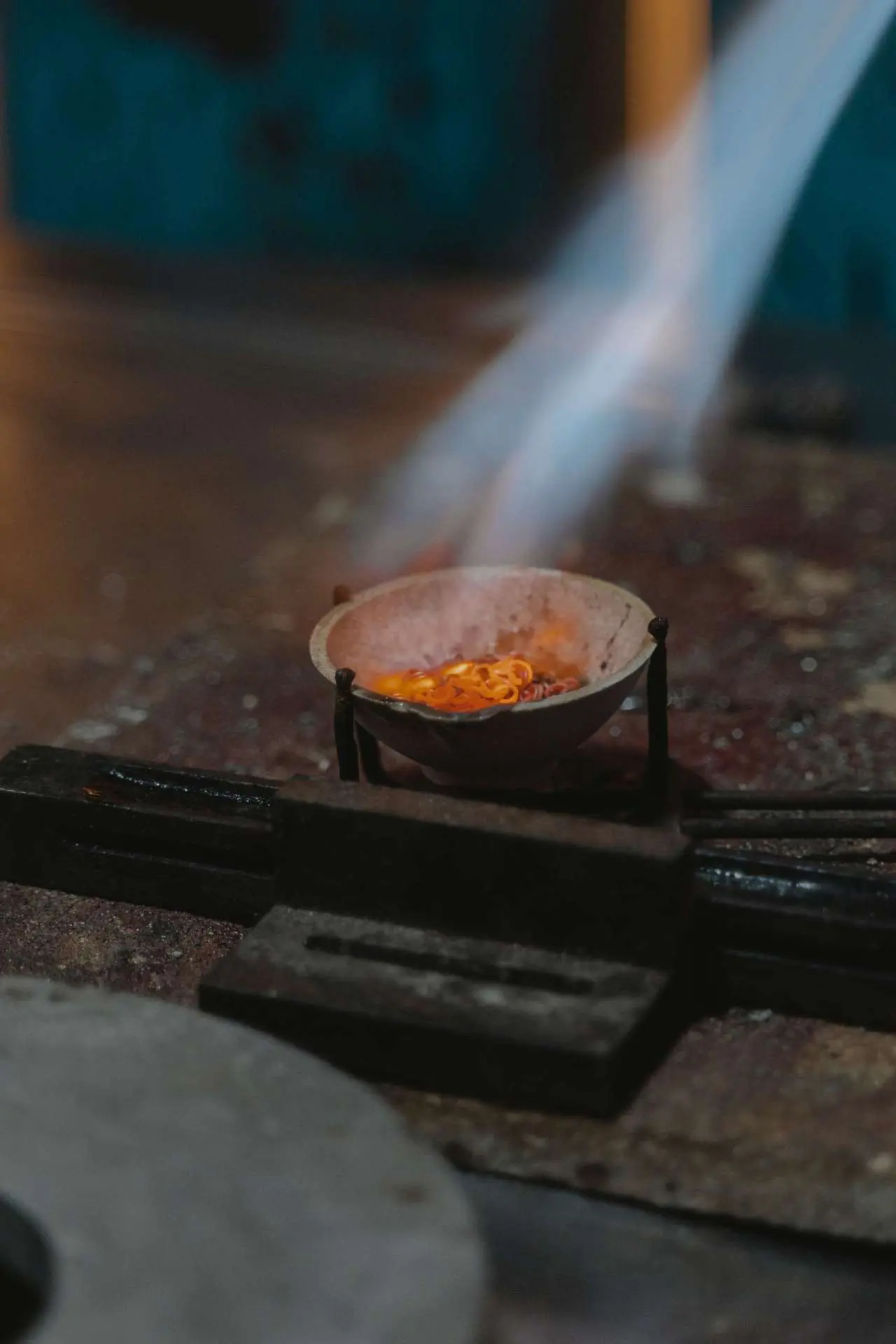 Experience the world of magic where your creative vision is transformed into exquisite pieces through jewelry casting. We craft for you in solid silver, gold, brass, or platinum.
At Lukas Casting House, we ensure utmost precision of craftsmen and artisans is invested in your jewelry pieces. We work to provide you with unmatched durability and timeless beauty.
At Lukas Casting House, we take pride in our cutting-edge electrical dampening system.With this revolutionary casting jewelry machine, we ensure you flawlessness of each piece. We eliminate all sorts of imperfections for you from porosity to visible printing lines. We create jewelry for you with unparalleled perfection.
We save your time through our streamlined process. It enables us to cut short on unnecessary steps. It leads you to considerable cost advantages before your jewelry gets market ready.
Our Jewelry Casting Metals
We provide a delightful range of jewelry metals for your casting. From the elegance of Gold, the shimmering brilliance of Silver to the supreme durability of Brass and Platinum, we have it all for you. The range includes:
White Gold (10K, 14K, 18K)
Rose Gold (10K, 14K, 18K)
Yellow Gold (10K, 14K, 18K, 22K, 24k)
Silver (925)
Platinum (950 Platinum-Iridium Alloy)
Brass 
We offer customized casting services as well. Our team is envisioned to provide you with top-notch services. We deliver products to you ensuring seamless experience.
Contact us and we will be pleased to give you a complimentary quote for your upcoming casting jewelry project. Our team of highly skilled professionals is eager to provide you with exceptional assistance related to any queries. We will be delighted to turn your visions into jewelry with our profound expertise.
Porosity Free Casting
We are using the latest technology, an electric hammering system, which eliminates the castings' porosity without losing weight or shrinking.

Save Time & Money
When choosing Lukas Casting, your jeweler will spend less time polishing the product compared to the other castings. In fact, you may notice a 25% time difference.

Less Gold Loss
When using Lukas Castings, you will notice fewer printing lines, enabling jewelers to spend less time polishing and experience minimal gold loss.

Start today and get $25 worth of free casting work. See how our casting services stand out by comparing them with others. Discover exceptional skill and quality.

Efficient and swift, our Jewelry Casting service guarantees unparalleled turnaround. Send us your waxes, and receive your exquisite castings within 1-2 days.

We ensure the utmost content. Experience our commitment with complimentary recasting until you're satisfied. Your vision is flawlessly brought to life with devotion.
What file formats do you accept for design files?
We accept design files in commonly used formats such as STL, 3DM. These formats ensure compatibility with our design and manufacturing processes.
Do you offer different finishing options for jewelry pieces?
Yes, we provide various finishing options, such as polishing, stone setting, and other surface treatments, to enhance the appearance and durability of the jewelry.
What is the typical turnaround time for jewelry manufacturing?
The turnaround time depends on the complexity of the design, quantity, and current workload. We strive to provide an estimated timeframe when discussing your specific project, typically ranging from 2 weeks to a month.
Do you provide quality assurance for the manufactured jewelry pieces?
Yes, we have a stringent quality assurance process. Each piece goes through a rigorous inspection to ensure it meets our quality standards and matches the design specifications provided.
Can I visit your facility to discuss my jewelry manufacturing needs?
We welcome visitors to our facility. Please contact us in advance to schedule an appointment, and our team will be glad to assist you and discuss your requirements in person.
What are the shipping options and insurance coverage for the jewelry pieces?
We offer various shipping options to ensure safe and timely delivery. All shipments are fully insured to protect against loss or damage during transit.